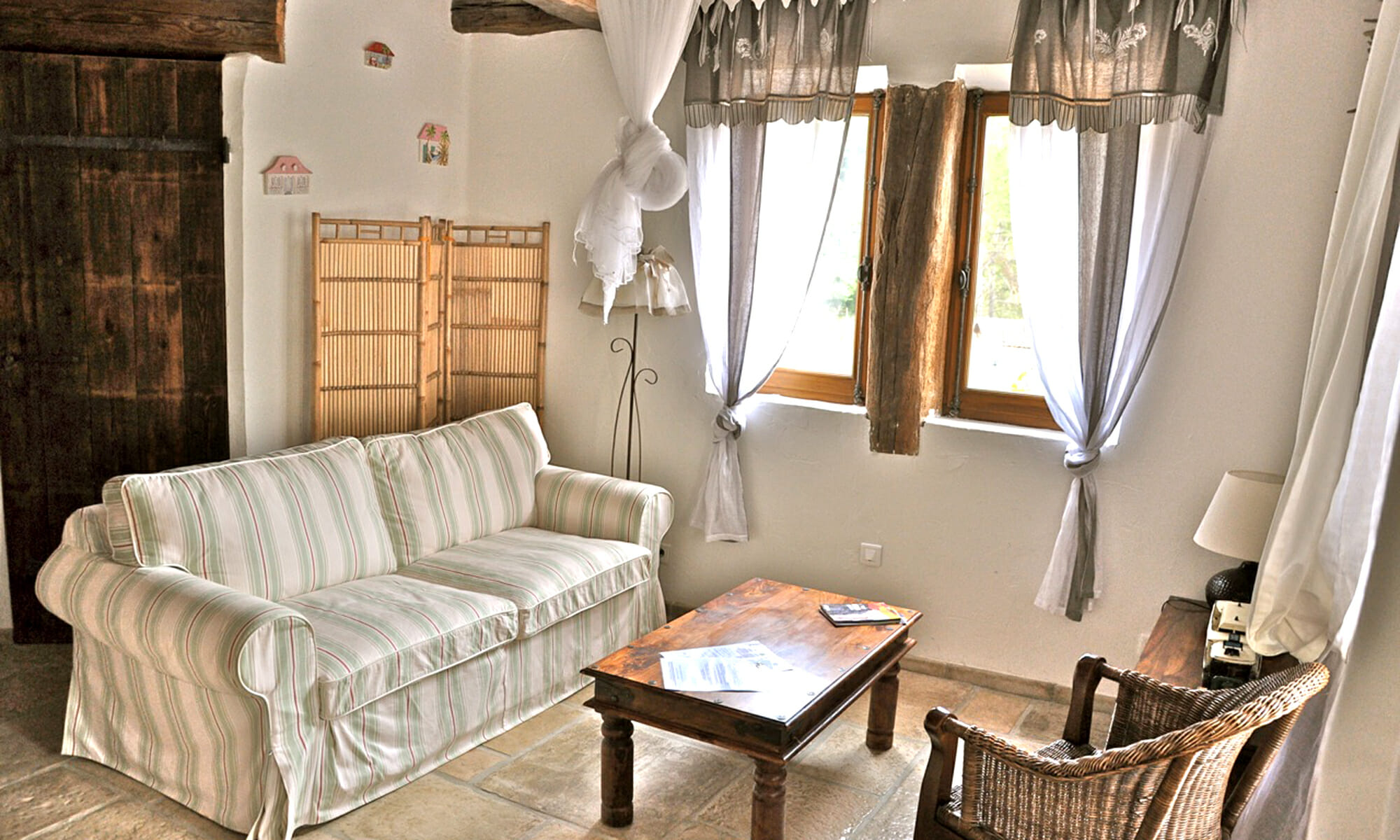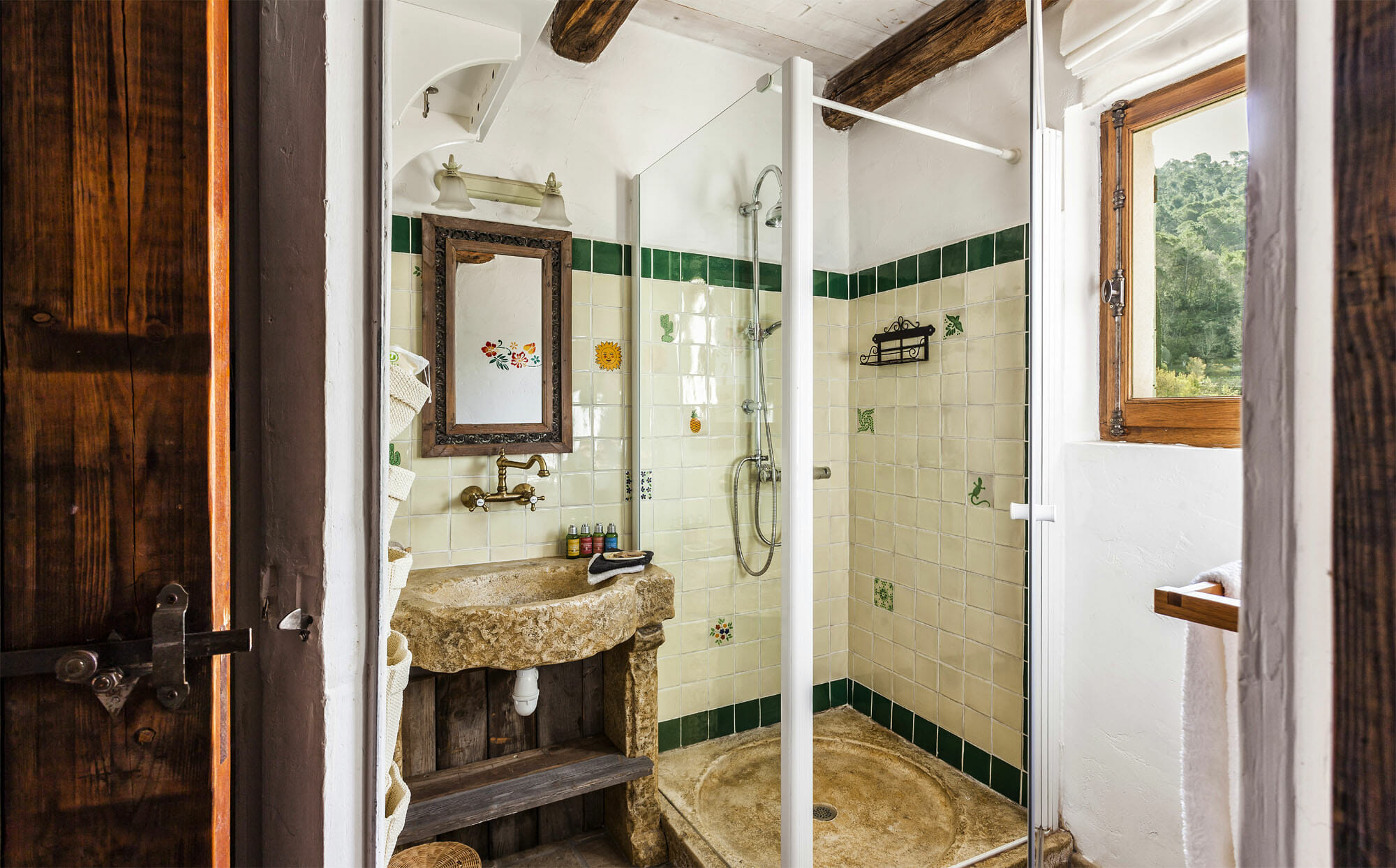 Very private, illuminated and luxury two- double beds (young family) suite, with own entrance. Indoor conection with Healh Spa. As well a great suite for a couple!
On the mezzanine: Large very comfortable double masterbed on 15m2.
Ground level: Living area 25m2 with high quality pull-out-sofa and good size desk with LAN – WiFi & TV connections. small fridge. Nice bathroom with 'spacious' shower and sink in natural stone. And separate private toilet. Everything is warmly decorated in a very Caribbean style with handicrafts mostly coming from our humanitarian projects, lots of natural light due to windows, facing south, & double door with view on the animal farm and large terrace.
* The entire house including all rooms are climate controlled by the floors through the latest Eko-Geothermical-Tecnology.
Associated Humanitarian Association with "Bon Repos" in Haiti: Mas la Jaina directly. It's the evangelist Johan Smoorenburg, founder of the "Bon Repos"
project, who set up the "Heart for Haiti" Association in the Netherlands (www.hartvoorhaiti.nl) for this purpose. We know and support already personnally since the beginning of his work in Haiti about 35 years ago! Johan who was working in Guadeloupe before found out that he was much more needed
in one of the poorest countries in this world: Haiti! He has managed after some very turbulent years to set up a large "village" for orphelin children and elderly people just outside of Port-au-Prince. In this village he has realized housing for the children & elderly persons including staff, a church, bakery, primary school and agriculture-learning project. The latest heavy earthquake in january 2010 had ruined particularly the whole village! It looks like a miracle that there has no one died in Bon Repos! There was just one injured child when the complete concrete roof collapsed while all children were in school. Dutch contructors from the ABB-projectgroup out of Sliedrecht have done the reconstruction of the school and church together with the local boys from the project. «With funds gathered after the earthquake € 1,5 million, we reconstructed all excisting housing and on top of it we are now able to increase our capacity with 50 children. As the number of orphelins has only increased in this heavily hit country! These apartments are being constructed now due to the enormous amount of help (funds) we have had. In the meantime over 30 forty-foot containers have arrived at the "Bon Repos" project: water filters, school-furniture & clothing including a huge generator which we have had for free, building materials, steel constructions, utensils etc….»