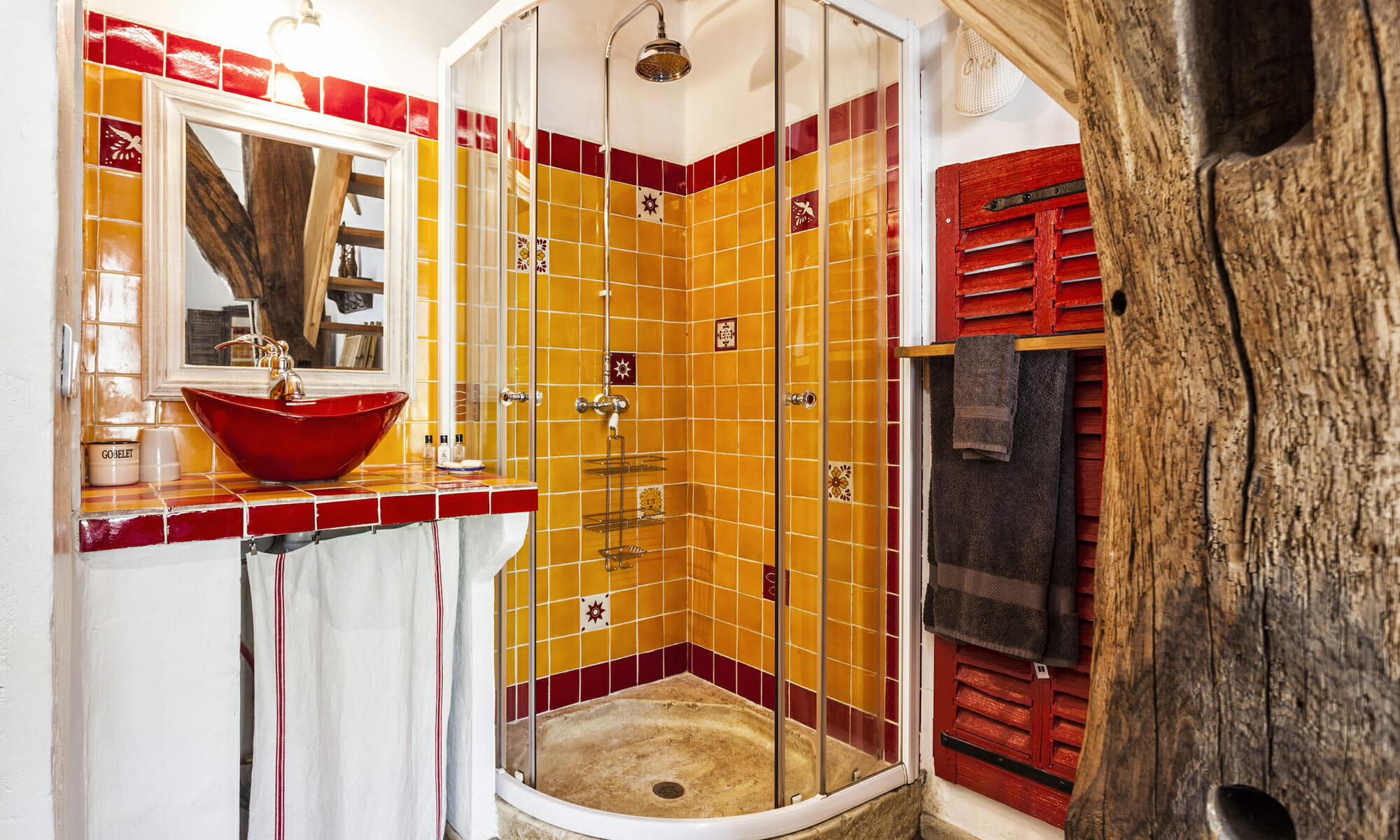 Charmante chambre avec une mezzanine possédant un lit simple (Possibilité pour 3 personnes).
Très chaleureusement décorée dans le style sud-amérindien. La plupart des éléments décoratifs sont des objets artisanaux provenant de nos projets humanitaires.
Au rez de chaussé, un confortable lit double (qui peut être séparé) ainsi qu'une salle de bain semi-ouverte comprenant une douche et des toilettes privées séparées.
En Amérique latine, plus précisément, à Palumeu au Suriname, nous dirigeons un projet de construction de salle de classe supplémentaire, d'apport de matériel scolaire ainsi qu'une aide financière permettant à l'école de fonctionner.
Avant notre intervention, la Great Knaufmann Association of the Netherlands s'est chargé de construire une école primaire dans ce village très près de la frontière brésilienne et assez proche du fleuve Amazone. Palumeu, qui est connue pour n'avoir pas changé d'un iota durant les 8 000 dernières années, n'est reliée à aucune route du reste du pays. Les villages indiens de cette zone sont probablement la civilisation la plus pure et la plus authentique de la planète!
Un voyage à Paramaribo (la capitale) se fait en passant par la rivière et dure au moins deux semaines.
La construction d'une piste d'atterrissage a été réalisée, permettant ainsi la venue d'un très petit avion une fois par semaine. Ceci permet à des gens touchés par ces villages rares de venir ou d'apporter leur aide.