Mas La Jaïna offers accommodation in Rooms, Suites, Apartment and Villas. Two Rooms, two Suites, one Apartment and Villa Mopané are located on the Farm between Bargemon and Claviers.
The three villas, Le Cordonnier, La Bergerie des Vignes and Villa Mimosa are located close to the village of Claviers, 1 to 5 km from Mas La Jaïna.
Our "Top of the Line"-large family suite (65m2), extremely comfortable for one couple and great luxury for a larger family up to 5 persons! Sleeps 2 adults & 3 children.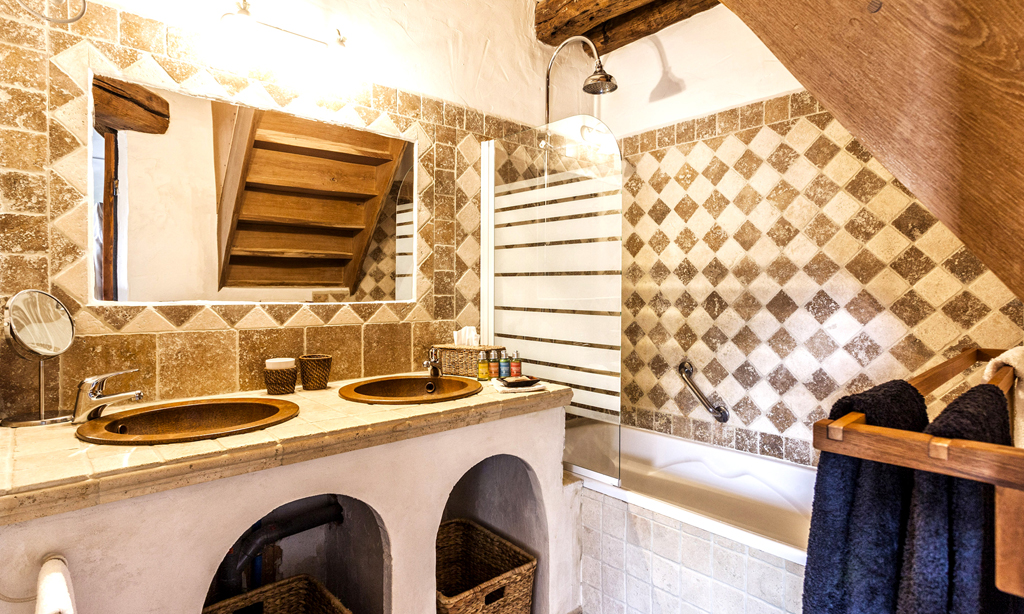 Very private, illuminated and luxury two- double beds (young family) suite, with own entrance. Indoor conection with Healh Spa. As well a great suite for a couple!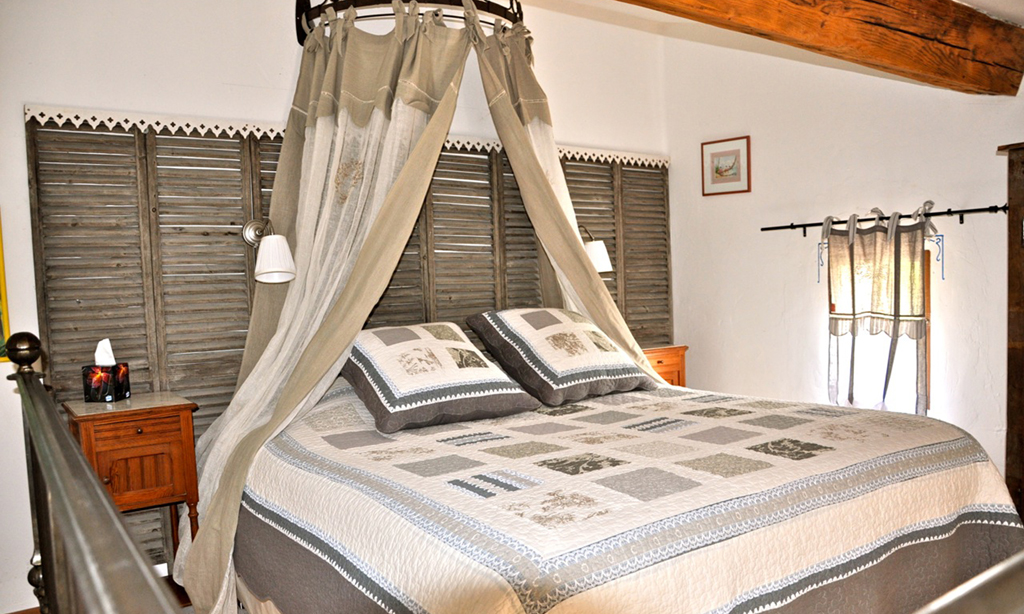 Very private luxury small room (20m2), only ground level, on east side of the house with it's own private entrance. Thulo has no indoor connection to the health spa facilities. Double four pooster bed with romatic curtains and lifting matrass-possibilities. Semi-open charming bathroom with shower and sink in natural stone, and separate private toilet. Lots of light by double door to the terrace, and 3 Provencal small windows. LAN & TV connection.
This is our most popular room in decoration: Luxury double small family suite/room 20m2 + 15m2 mezzanine with double bed. Is a great room for two as well. Very cosily decorated with Amerindian utensils of which typical Indian music instruments, cookery tools and a hammac (only deco). Most of the decorations are handicrafts from our humanitary projects. Has indoor connection to the Health Spa.
Ground level: comfortable double bed (can be separated on request, 2×90) and a very colourful semi-open bathroom with shower in natural stone and a separate private toilet. Small desk with LAN – WiFi & TV connections. Small Fridge. On the Mezzanine: double bed on open split-level-floor.
Luxury Appartment : TAPAK TUAN in ATJEH – INDONESIA. (sleeps 6p on 80m2, convertible into 14p at 165m2)