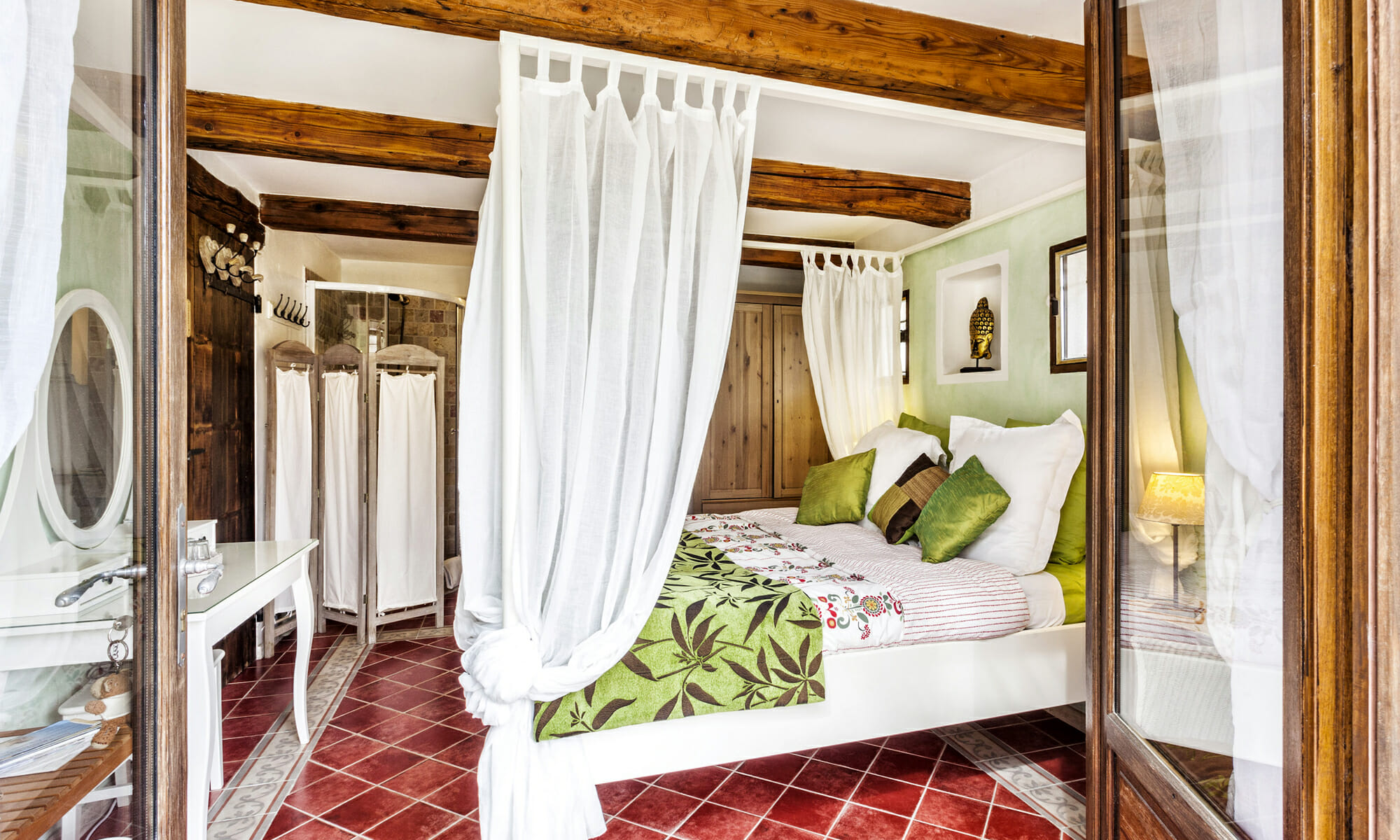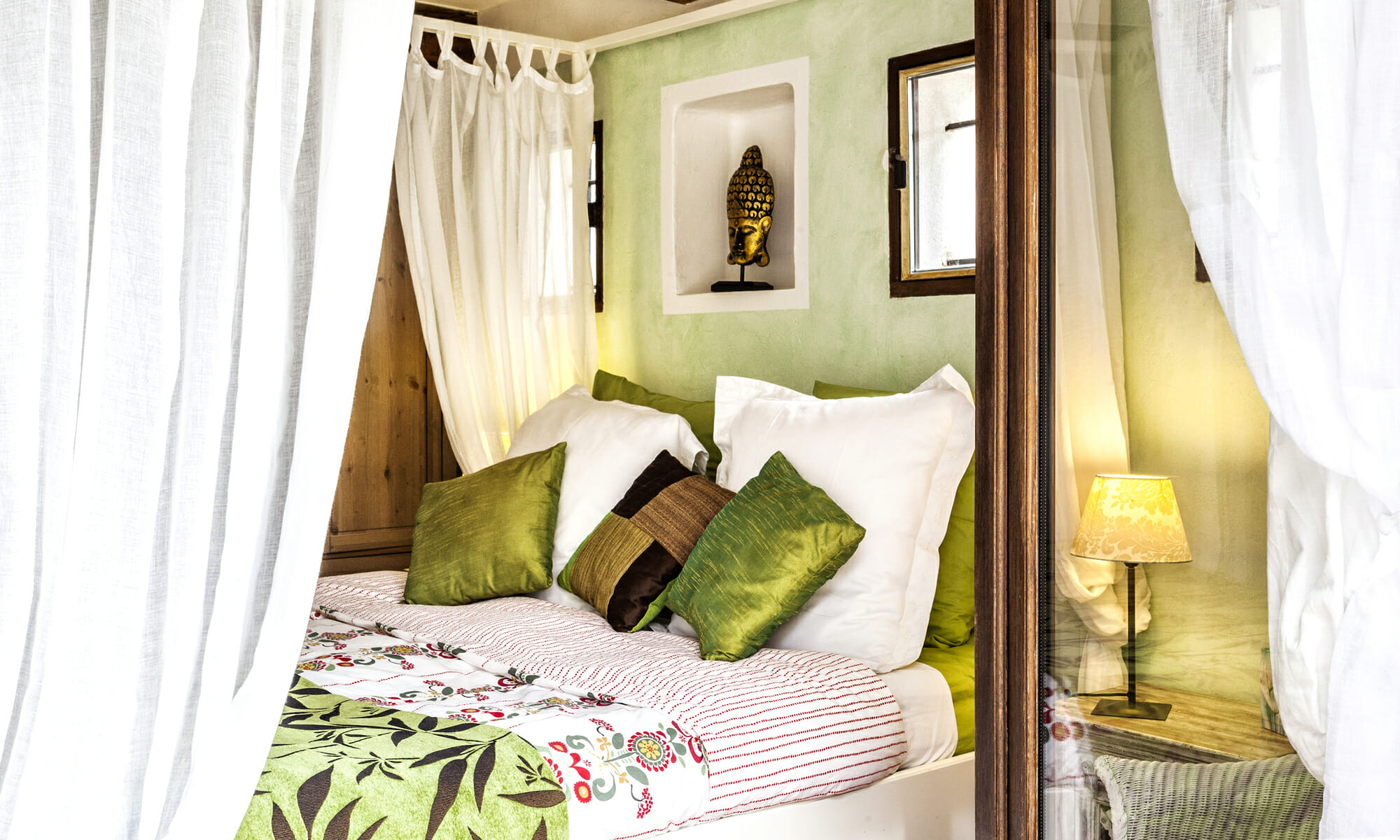 Very private luxury small room (20m2), only ground level, on east side of the house with it's own private entrance. Thulo has no indoor connection to the health spa facilities. Double four pooster bed with romatic curtains and lifting matrass-possibilities. Semi-open charming bathroom with shower and sink in natural stone, and separate private toilet. Lots of light by double door to the terrace, and 3 Provencal small windows. LAN & TV connection.
* The entire house including all rooms are climate controlled through the floors by the latest Eko-Geothermical-Technology.
Associated Humanitairy project: in the village of Thulo-Parsel: Nepal
By: Humanitarian Assocation: Gympie in the Netherlands.
Project: Building, maintenance and running-cost of school project.
Accomplished: The "Nirmala school" has opened on sunday april 14th, 2002. There is arranged for a minimum on material and books to get the learning process going. They employed two teachers directly. There are uniforms made for 90 school children. A young lady from the village was lately employed as a third teacher.