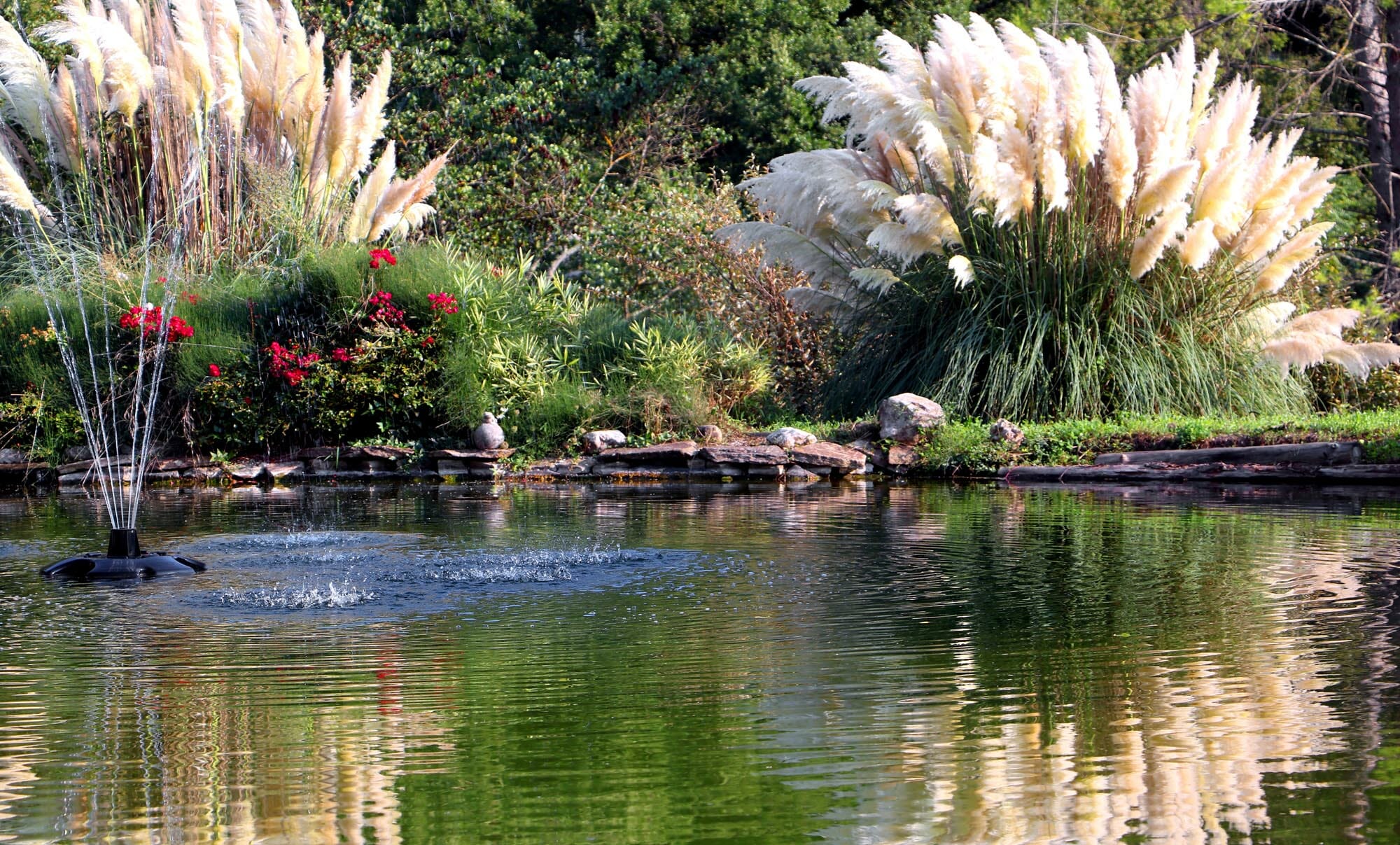 Cristal clear fresh spring water
Our Mas is situated in the area of "les Espourounes" which means "the Springs" in the Provencal language. For that reason spring water has become a very important item in our identity. Cristal clear fresh spring water comes into our property next to the parking area and is led just next to the Mas with small waterfalls towards the natural swimming pool, lake and animal barns. In the natural pool the water is primarily filtered by all the plants in the basins and we've added a huge and sophisticated UV-light filter block in order to make 100% sure that unhealthy bacterias for humans are eliminated! A small school of big size Carp Koi's are indicating pure and healthy water to us in their lake from which we pump the water into the swimming pool!
Why a Natural Swimming pool? When water is completely pure and natural, we are able to swim in healthy and living water without any harming chemical products. This is much better for our skin, lungs, our eyes and our health in general! So you won't have any problems with red eyes that burn due to the products added like in regular swimming pools. Moreover, the pool has a great natural look in every season as you swim next to the for example Water Lilies: it gives a great feeling of ecology. We hear very often from our guests that they feel the difference of very soft water on their skins….At the same time we automatically invite a great fauna, such as birds, dragonflies and butterflies to come and drink and or wash themselves; they give a magnificent exposure of colors above and around the natural water basins.