In Claviers 2 km from Mas La Jaïna

RESTAURANT "LE CLAVERO". (English spoken)
Has become very rapidly the no 1 Restaurant in our region.
Greg (Gergely) "le Grand Chef" is Hungarian. He has traveled the world and worked among others in Taiwan, Japan and Indonesia before coming to France! He's given Gourmet & Fusian cooking classes on different continents and so we are enomously happy to have him in Claviers now.
Guillaume is French, best sommelier and connaisseur from Provencal and French authentic cuisine and is Greg's partner. He's worked for 14 years in one of the best restaurants in the south of France, they've started their own just very short time ago and together they form the greatest gourmet asset to our region for now!
The small menu is very creatively gourmet fusian and changing very often! Wines are carefully chosen by looking for the best buys in mostly small and very innovative wineries of all wine regions….
Le Clavero has become now one of the biggest MUST to visit restaurants in our region!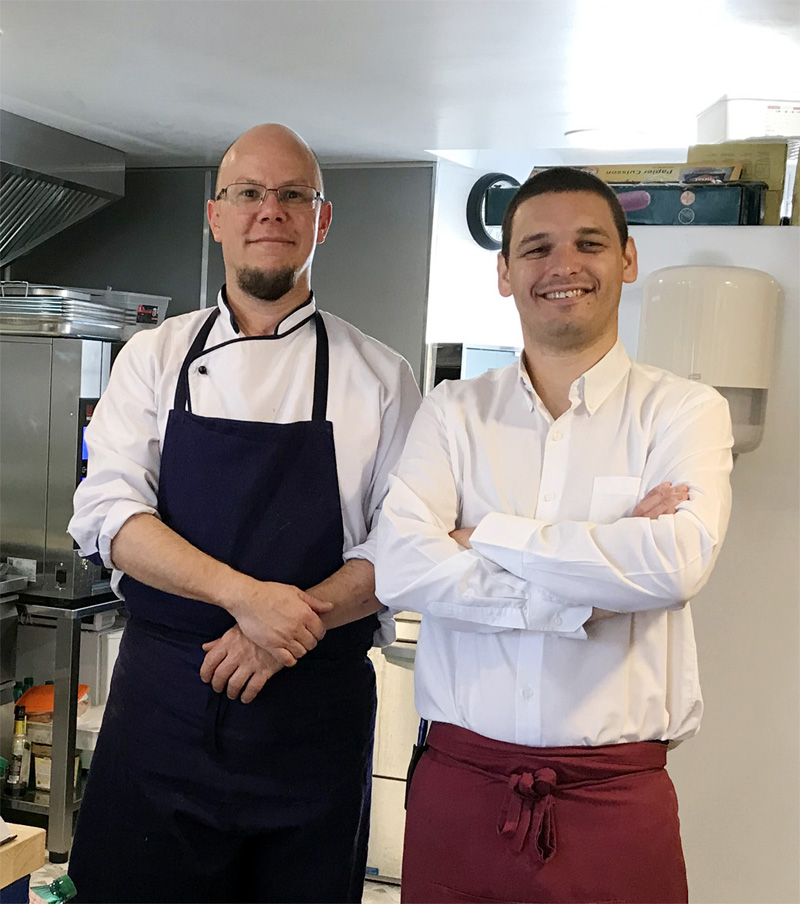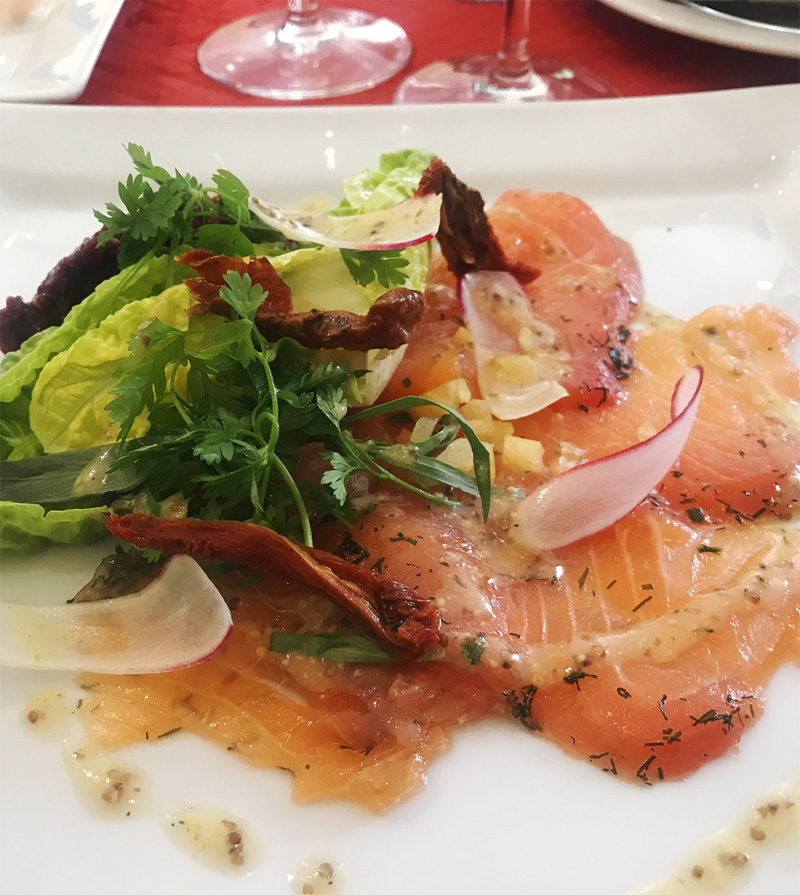 RESTAURANT "L'OLIVIER". (English spoken)
At the village entrance in Claviers directly to the right and a little up! Cosy & stylish interior, very friendly service and excelent quality dishes.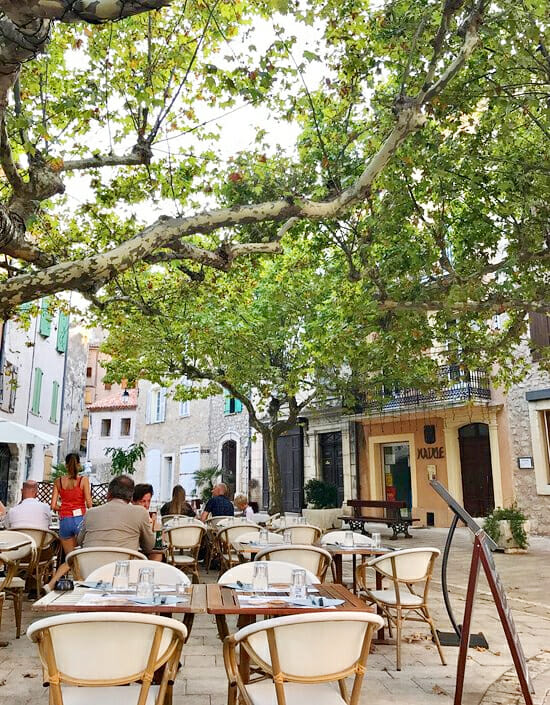 In Bargemon 2 km from Mas La Jaïna

RESTAURANT "LA CAMPANA". (English spoken)
Great creative chef Nicolas and super entertainer from this super "hole in the wall" restaurant where everything is perfectly cooked in an ancient bread oven on wood-fire! If you like company, Nico is able to connect all restaurant guest as one group and everyone having a party and an outstanding meal for a reasonable budget. It is very wise to make a reservation as "chez Nico" is very populair in the area…. Next to excellent meet and outstanding fish disches "Poulet Kmerr" a miracle Cambotja marinated warm roasted chicken on fresh mixed salad is a super dish which comes with soja parfumed Basmati-rice. "Bon Appetit"!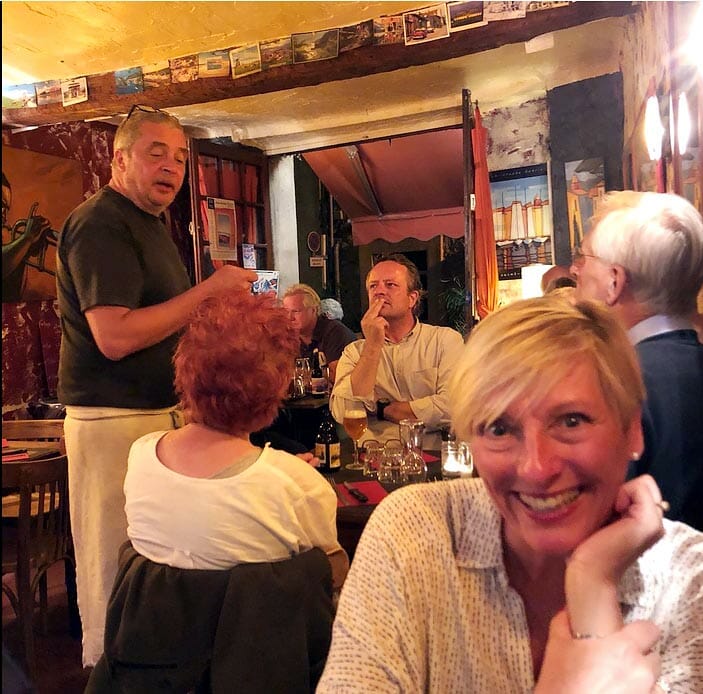 RESTAURANT "PESCA LUNA". (English spoken)
One of the best in town is Virgini, one of the very best of Provence! "Vivi" is making everything very fresh and specially for you. You will find nothing on the menu from "the beaten path". It is all creatively composed and as much as she can Organic including the wines! With her excellent "Fusion" dishes, she calls it a "Bistromique" style and she will not let you down on anything from her menu… Try for example panned & roasted aspercius salad as a starter than fresh Teriyaki-marinated yellow-tale tuna or lamb meat stew with an oriental tuch!
RESTAURANT "L'ESTANCO"
Thierry is a great qualified chef and having his parents in the service makes this an oustanding and very cosy familly restaurant! There is a large choise in typical local dishes as well as the best of French regional cuisine, traditional and fabuless pizza's
RESTAURANT "LA TAVERNE"
Cristophe is from origan Italian which is an great "A tous" for the village cuisine! This restaurant dominant on the main square is a place were value for money is more than outstanding. Next to a super menu pizza's are like you never had them before…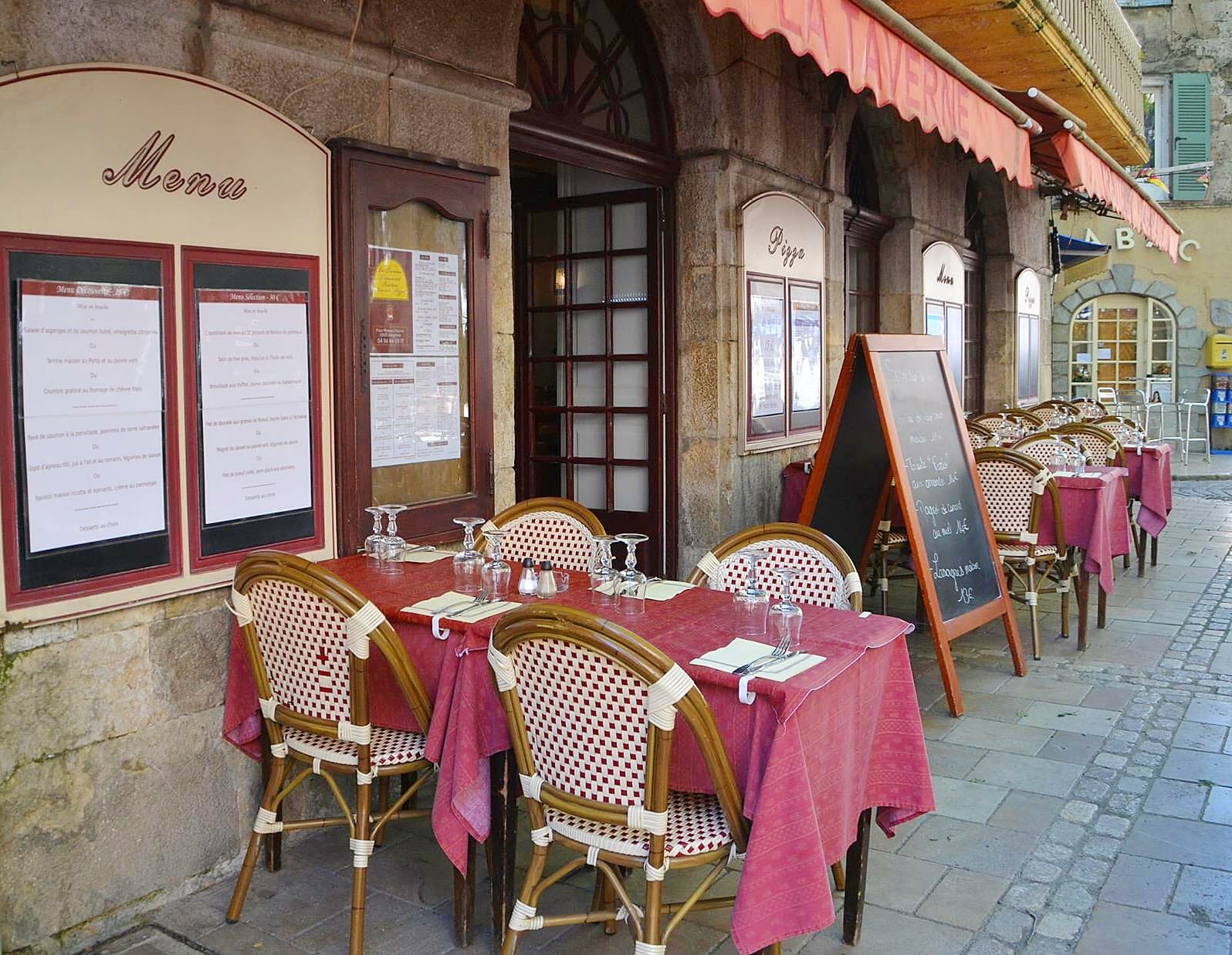 RESTAURANT "LE MAITRE BLANC"
Yanice is an exellent chef of French traditional cuisine with a creative touch! Sophie is a star in vriendly service and is fast. Very traditional French cuisine.
PIZZA TAKE OUT : "LES TROIS SAISON"
Very good pizza's made in a few minutes if you do not like to go out and stay on your own terras!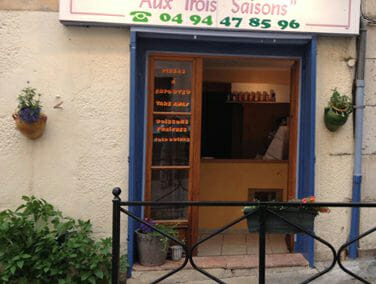 TAKE OUT SNACKS and TAPAS: "PROXI delli & small supermarket
This friendly small super on the main square is having a nice selection of ready to eat snacks & Tapas. Great collection including wine, beers & spirits. You might find even you favorite magazines and/or news paper
In Callas 4 km from Mas La Jaïna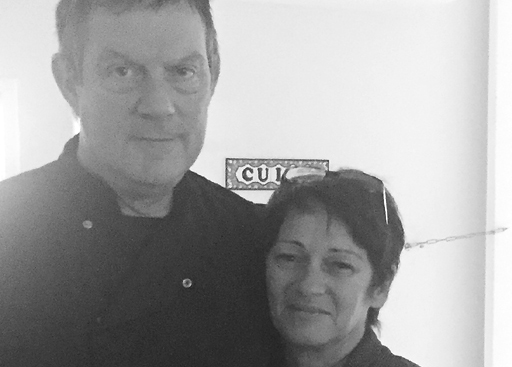 Gorges de Pennafort
La Grotte Italienne
La Fontaine
La Gruppie
Dame Tartine
In Figanieres 10 km from Mas La Jaïna

Le Moulin de mon grandpère
La Picholine
In Monferrat 15 km from Mas La Jaïna

In Chateaudouble 17 km from Mas La Jaïna

In Seillans 12 km from Mas La Jaïna

LES DEUX ROCS
David Carré achieves an exuberant marriage of sun dreched sensory delights and bold regional flavors. In tune with the seasons, his expansive cuisine is rooted in authentic traditions and is based on fresh and flavorful local products. Whether you are seated around the fountain or in the dining room, his creations reawaken your taste buds while providing a feast for your eyes!
Chez Hugo
Le Gloire de mon père
Le Castelaras
In Comps 20 km from Mas La Jaïna

Hotel Bain
Bistrot de Pays
In Roque Esclapon 18 km from Mas La Jaïna

In Bargeme 18 km from Mas La Jaïna

Les Jardins de Bargème
L'Amandier Rose
In La Bastide 19 km from Mas La Jaïna

In Seranon 30 km from Mas La Jaïna